The Power Of Faith In Business
For more than a decade, Blessing Nanman Tangtur has excelled as a highly accomplished teacher, while also running her own business for 18 years. She specializes in educating students with hearing impairments, which is her passion, and has gained extensive experience in this area. A dedicated mother, she is not only committed to her own children but also to others in her care. With her outstanding achievements and diverse interests, Blessing is an inspiring figure who has positively impacted both her personal and professional life. When she discovered ORGANO, back in 2015, she felt intrigued by its potential and the sales opportunities it brought to her.
She has found great success in ORGANO by investing in people and providing them with the knowledge, belief, strength, faith, and consistency they need to succeed. Consistency is a major challenge in this industry, but Blessing has helped the majority of the people she encounters to develop this important trait. To achieve this, she sets a timeframe for them to achieve a goal and helps them establish a routine. Her intention is to ensure that everyone she brings on board does either the business or becomes a product consumer, and she is pleased to have engaged more youths than adults in building Organo. To help develop the spirit of interaction and create results among the youth, she created a platform called "Passion Recruit" which has helped her grow her business by sharing it with younger audiences.
Blessing is also a devout Christian and an ordained pastor and credits her success in life to the grace of God. Her spirituality has played a crucial role in her life, as she has learned valuable lessons about forgiveness from her work in network marketing and has integrated these into her spiritual life. In her personal life, her husband has been her biggest support, and they have a balanced family life where her children love and promote her work with ORGANO.
As a woman with a clear vision and long-term goals, Blessing is passionate about spreading awareness of the ORGANO opportunity and all it entails: from financial gain to training opportunities and the power of the products themselves. She also recognizes the importance of sustainability and correcting any foundational issues to ensure a successful future for OG. Her belief in ORGANO stems from the fact that people consume tea, coffee, and chocolate every day and that people need money every day. To her, the solution is simple and easy: OG.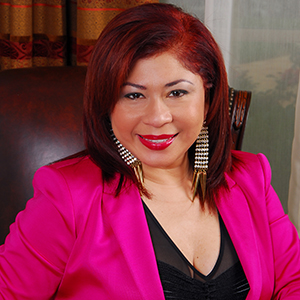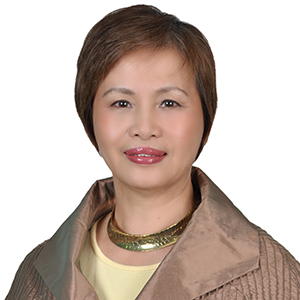 Bautista, Lilia R
Philippines