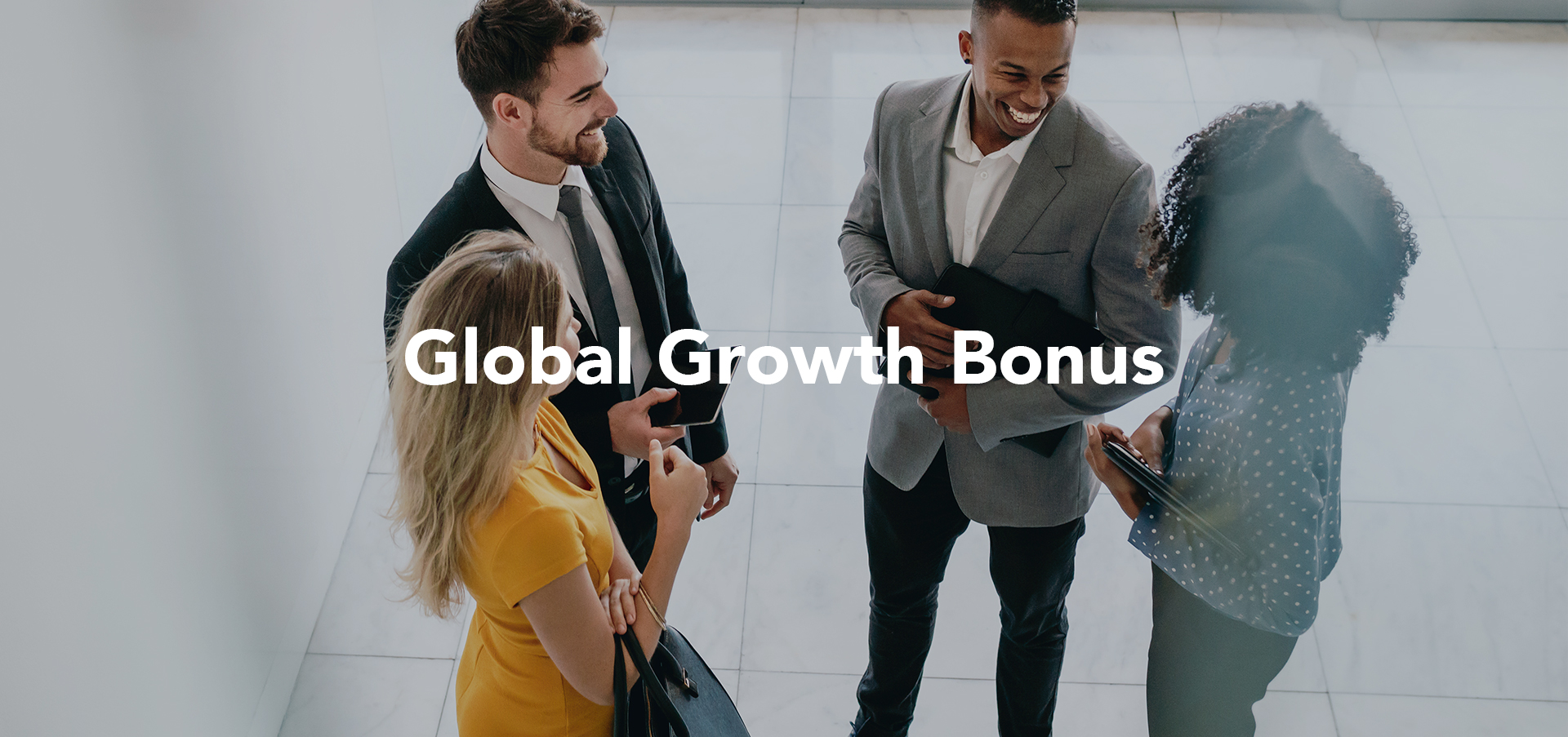 ORGANO rewards you for your performance with this 90-day Performance and Customer Acquisition Bonus Program for existing Distribution Partners.
How to qualify?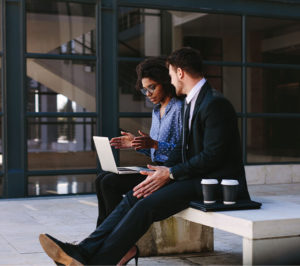 PROSPECT. SAMPLE. ENROLL. Focus on the ACTIONS that bring in new members.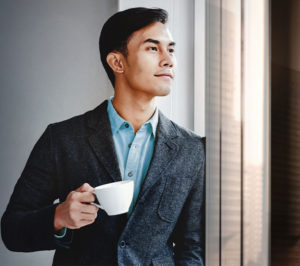 Reach the milestones on each of the 3 cycles (qualification periods) to max-out your bonus.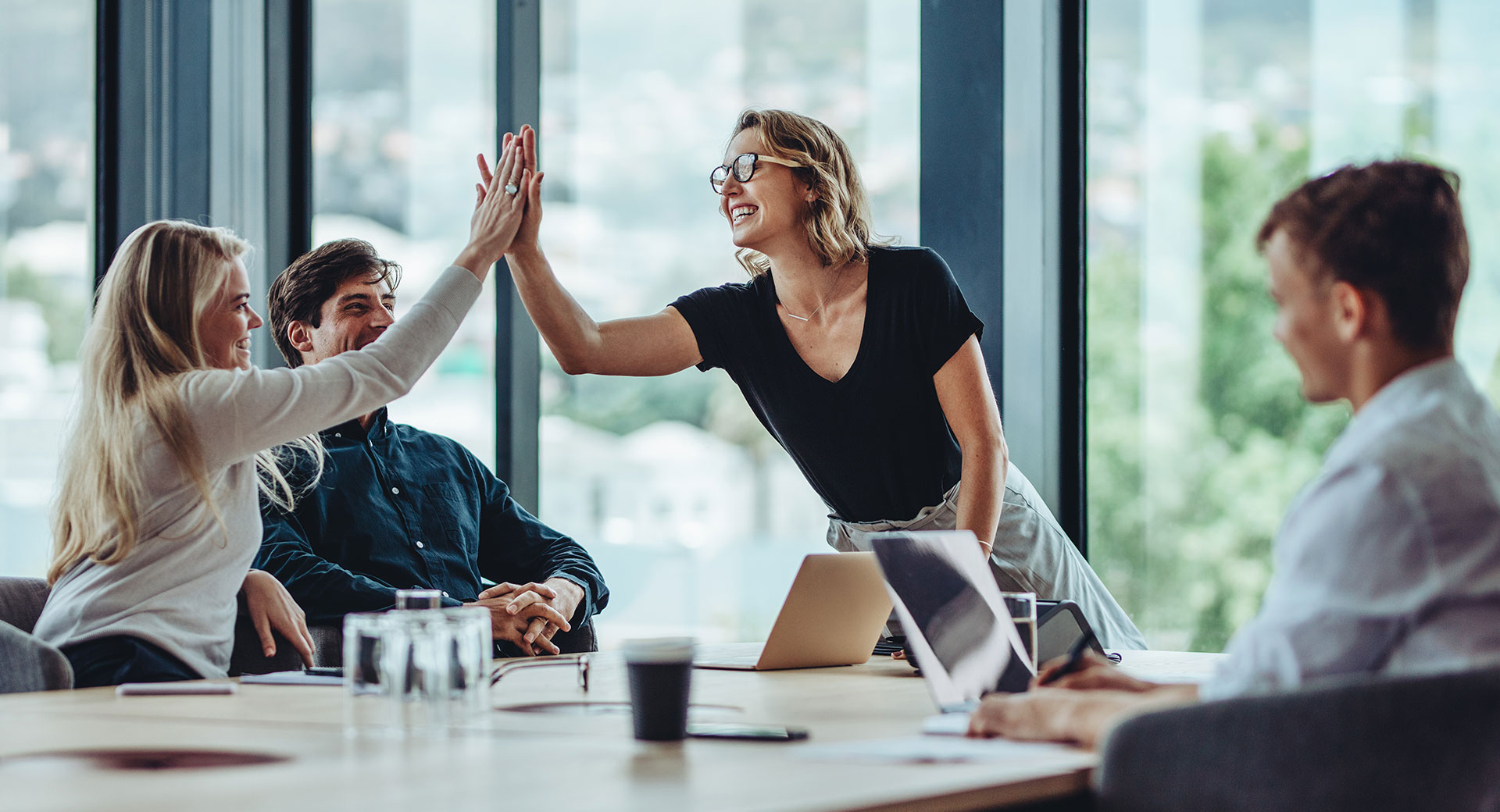 Keep your eyes on the prize and participate! Check out the brochure for the different scenarios to help you draw up your action plan.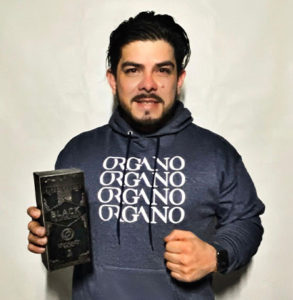 Robert Becerra
1st cycle winner
Sapphire | USA
"The energy involved to reach the GGB is transferred into a TEAM ACHIEVEMENTS; sets the momentum into continued WORK in progress for the new business lines."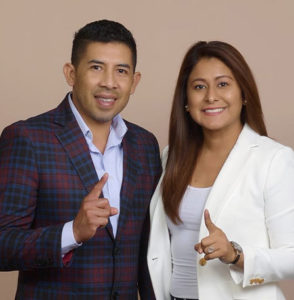 Maribel Torres & Javier Salazar
1st cycle winner
Diamond | USA
"El Bono de Crecimiento global fue la base de ingreso que me ayudó para lograr nuestra meta de diamantes y sobre todo desarrollar un equipo global generando ingresos. Gracias ORGANO."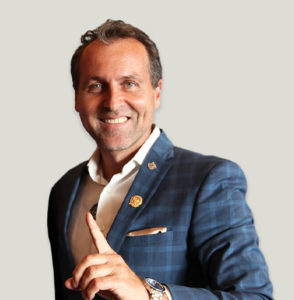 Szilveszter Gyulai
1st & 2nd Cycle winner
Diamond | Hungary
"GGBonus Perfect opportunity if the person is hungry for success and can think as a sportsman or an entrepreneur for example. Because they know the value of deadlines and if they make a goal for themselves they stay strict to deadlines. What can help these people to reach success is decision making, faith and diligence. The product is perfect, people are buying it and using it, and the system works."
Global Growth Bonus
Cycle 1 Global Growth Bonus
7/31/2022-11/13/2022
Thanh Hue Ly, USA
Amina Murtala Mohammed, NGA
Thao Pham, USA
Quang Nguyen, USA
Cuong Pham, USA
PATRICIA GALLEGO, USA
Thoan T Le, USA
Thu Thuy T Nguyen, USA
Terez B, DEU
Lindsey Nguyen, USA
PHUONG T HOANG, USA
Ung A Lo, USA
Lan N Nguyen, USA
Huyen H Nguyen, USA
THUC LE, USA
Várhegyi Anna, DEU
Hauwa Habib Ahmed, NGA
Maryam Shehu, NGA
Khadijat Suleiman, NGA
THONG C PHAM, USA
Thomas Tran, USA
Thu Huong Luong, USA
Cindy Jimenez, USA
VAN JUAN TRAN, USA
Ha Linh Nguyen, USA
Vy N Hoang, USA
Saadiya Habib Mourad, NGA
Alan Nguyen, USA
Roy Nguyen & Dieu Hien Tran, USA
Phuc T Tran, USA
Irma Garcia, USA
Thanh T Nguyen, USA
Henry Hoang, USA
Anna D Pham, USA
Inosencia Laime wara, BOL
Szilveszter Gyulai, HUN
Kornelia Madi, HUN
Szilvia Blonszki, HUN
Tibor Deak, HUN
Victoria Gyulai, HUN
Sisomphone Phanpadith, THA
Sengduen Munxayphan, THA
Györgyi Bakos, HUN
Patsanaphone Syaphone, THA
Hannatu Sidi, NGA
Cycle 1 & 2 Global Growth Bonus Restart
8/29/2022-10/2/2022
BALKISU ABUBAKAR, NGA
MICHELLE NGUYEN, USA
DUNG T DIEP, USA
Aisha Waziri, NGA
Cycle 1 & 2 Global Growth Bonus
9/8/2022-10/9/2022
Enoch Buba Bwala, NGA
Alicep Pi Gumnigir, NGA
Cycle 2 Global Growth Bonus
8/22/2022-11/6/2022
VU HOANG LE, USA
TIFFANY T NGHIEM, USA
Rifkatu Nuhu, NGA
Falmata Zahrah Mohammed, NGA
Gladys Dam, NGA
Maryam Gumel Adamu, NGA
Sarah T Koji, NGA
Femi Oluwole Jacob, NGA
Tina Lam, USA
Cycle 2 Global Growth Bonus Restart
10/3/2022-11/6/2022
Jasmine Nguyen, USA
Györgyi Ferenc Aradiné, HUN
Cycle 2 Global Growth Bonus
10/10/2022-11/13/2022
Victoria Yohanna, NGA
Cycle 2 & 3 Global Growth Bonus
8/22/2022-10/2/2022
Margaret Esima Jakpa, NGA
Helen Tennyson, NGA
Daniel Doan, USA
Cycle 3 Global Growth Bonus
8/7/2022-10/2/2022
DUNG V LE, USA
Karola Kapitàny, HUN
Judit Magyar, HUN
Eugene Adigu, NGA
Joy Achenyo Opaluwa, NGA
Ada Ukwenya, NGA